Main content starts here, tab to start navigating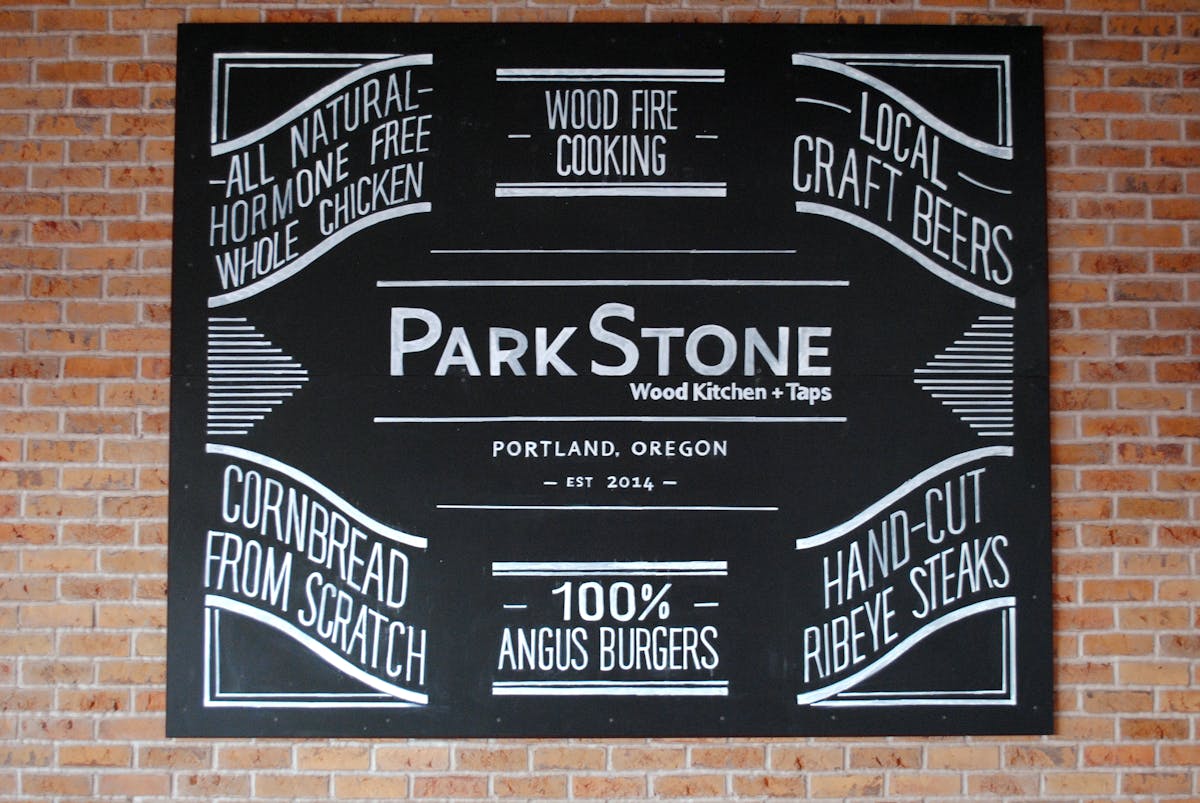 Wood Kitchen®
It's what makes ParkStone unique. In our Wood Kitchen

® food is cooked over a natural wood-burning fire that is hand lit each day. The locally sourced wood is the heart of our Wood Kitchen® and provides the heat and flavor to prepare some of your favorite dishes. At ParkStone we strive to be authentic in everything we do—and this all starts with the way we cook.
It all began in 2012 with a focus on wood cooking and a menu of American classics featuring locally sourced ingredients whenever possible. Our simply prepared wood-grilled proteins and quality ingredients made from scratch –paired with local craft beers, trending house cocktails, and a carefully selected wine list—enable us to provide you with an environment to enjoy good food while socializing. At ParkStone, we appreciate our local purveyors who work hard to deliver the highest product standards. We are committed to excellence. Come check out our Wood Kitchen

®, as it's visible to everyone so you can watch us prepare the dish of your choice.